On Youlcee you can only sponsor a challenge (either started by an individual or group and raising funds for a specific charity organisation).
When opening the challenge (on condition it hasn't been closed yet) you will find a green sponsor button.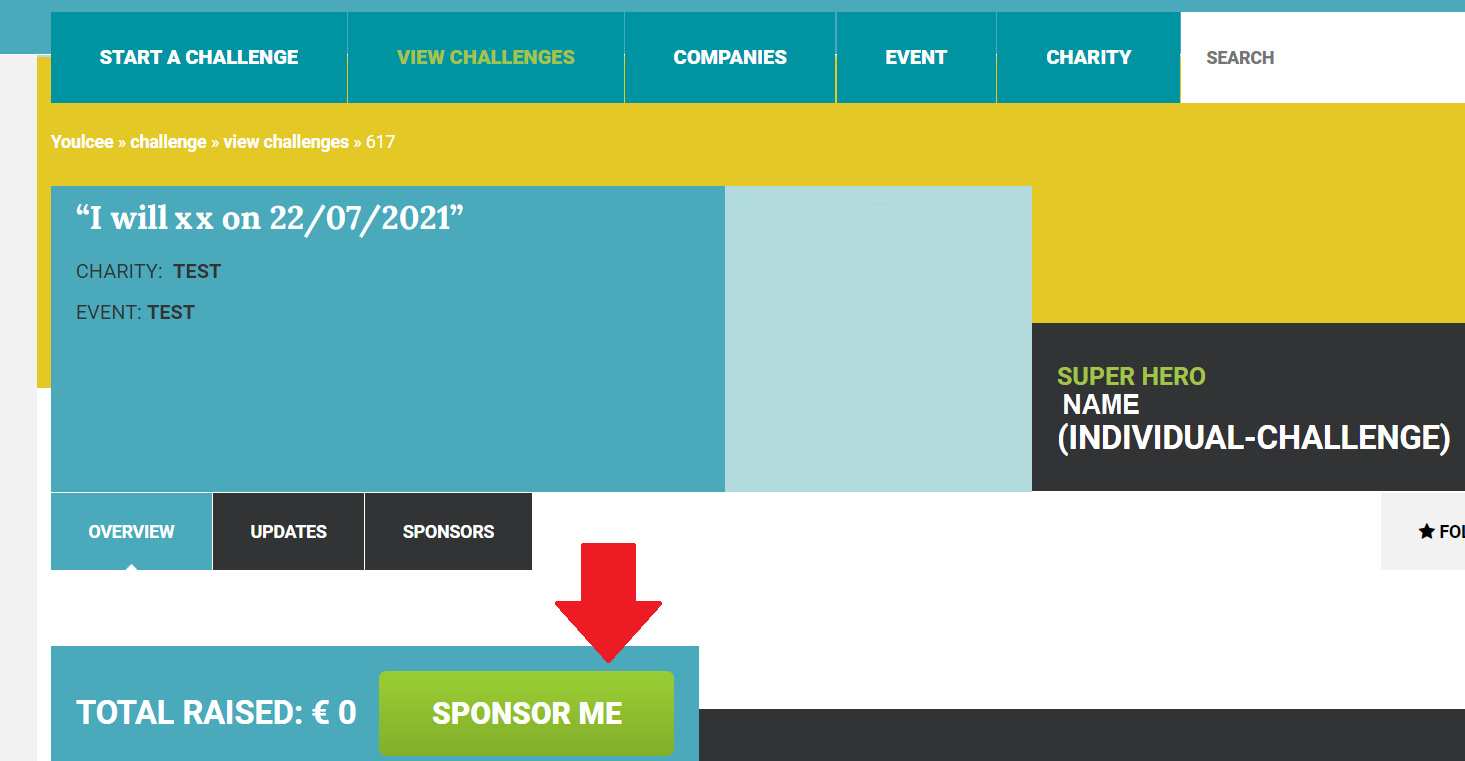 By clicking the sponsor button, a new window will open up.
Step 1: Create an account or log in?
In step 1 you will have to make the following choice:
you sponsor without account; your donation will go to charity regardless of whether the challenge has been completed successfully (or not).
Sponsor with account. If the challenge hasn't been completed successfully, you will receive credits in return (on the website). This implies you will need to create an account and log in.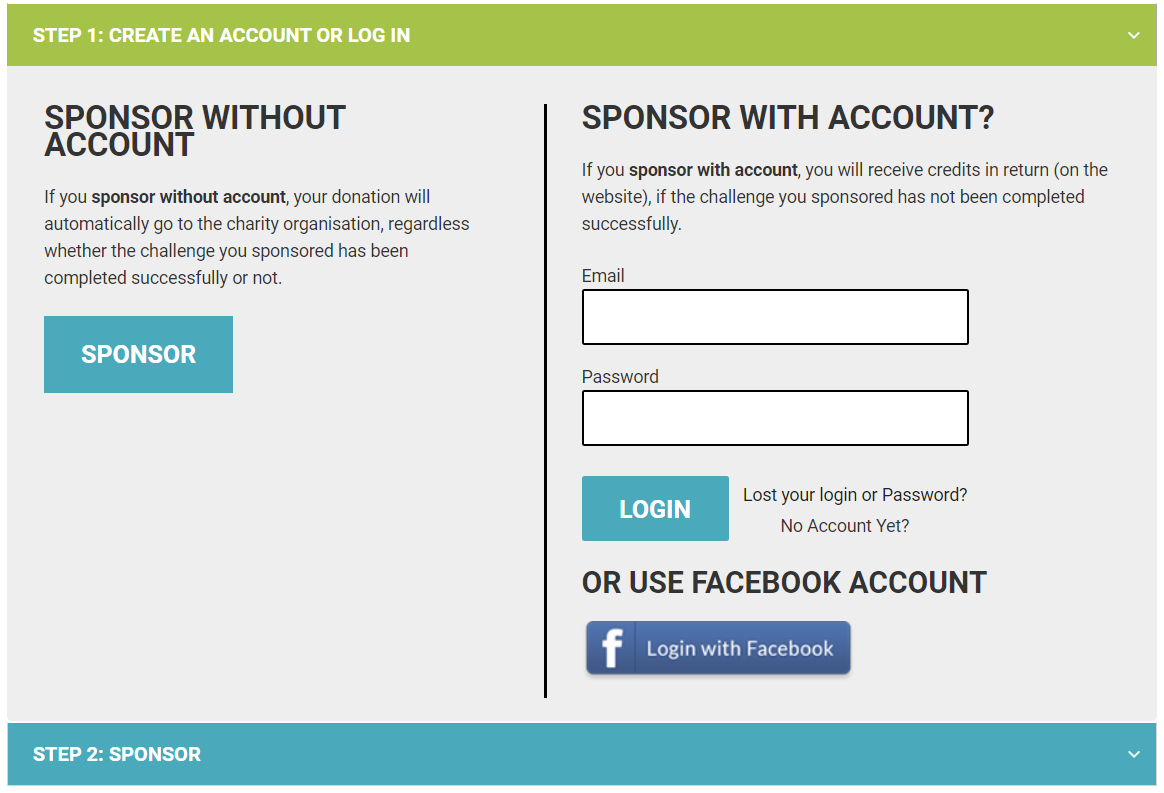 This will bring you to the next step.
Step 2: Sponsoring
In step 2 you determine the sponsoring amount and the payment method
In this example we used 10 € and Bancontact as a payment method.
Now you will see that a message appears asking for a total payment amount of 10.39 €. The 0.39€ extra represents the bank transfer cost. As such 10 € will be assigned to the challenge on the website. The bank transfer cost is variable and depends on both amount and payment method.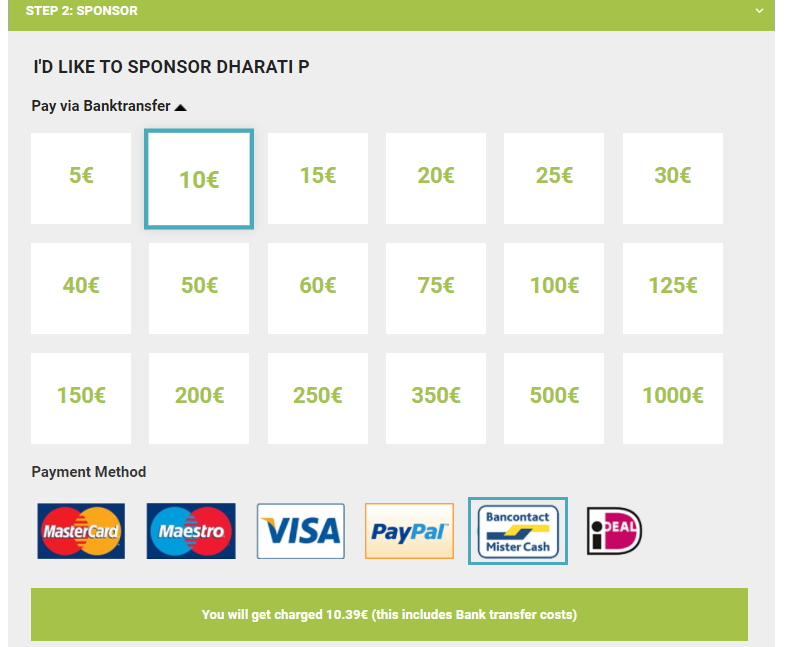 In addition, you can leave an encouraging message to the challenger.
You can decide to sponsor anonymously or to use an alias (your name will not appear on the website).
And you will need to mark that you understand the Terms and Conditions.
Now you will get forwarded to the payment page (depending on the selected payment method: PayPal, Bancontact, Visa, Ideal,...) Now the payment can get executed and when the payment was successful, you will be forwarded again to the website. Your donation will be listed on the challengers page